Orthotics at Nelson Chiropractic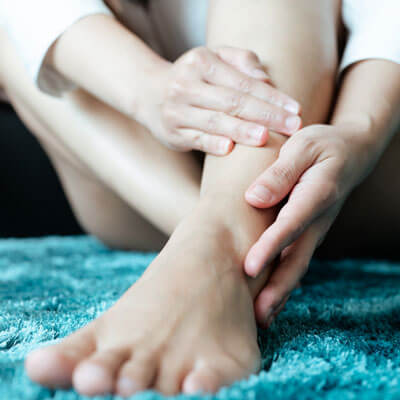 Weaknesses and imbalances in the feet are extremely common – more so than you might think. If so, the rest of your body rests on a foundation that's not in balance. It may lead to problems such as ankle pain, knee pain, hip pain and back pain. At Nelson Chiropractic, we're pleased to offer the highest standard of custom-made orthotics available on the market today: Foot Levelers.
When you wear custom-made orthotics that correct the imbalances in your feet, it can enhance your healing and eliminate your pain.
Why We Work With Foot Levelers
There are a myriad of options available when it comes to orthotics. Seemingly countless companies produce such products. Why have we chosen to offer Foot Levelers? Simple. Because we know they work! Dr. Nelson had knee problems for years. He'd seen orthopedists and chiropractors alike but the pain remained. After using Foot Levelers, his discomfort was completely gone. That was more than 30 years ago, and he's been offering Foot Levelers to his patients ever since.
The Foot Levelers Difference
Your feet each contain three arches. Foot Levelers are the only orthotics that support all three arches rather than just one. Your pair of orthotics is created from precise scans of your feet, making them a perfect fit for you. With high-quality materials and processes, you'll get a comfortable, customized orthotic with a one-year, money-back guarantee. If you're not satisfied, you'll receive 100% of your money back. Foot Levelers are designed and crafted at the company headquarters in Roanoke, Virginia, completely American-made.
Complimentary Foot Scans Offered
You aren't required to be a patient to have a foot scan. No paperwork is necessary, either. You'll come in for the foot scan and have a brief report of the results with Dr. Nelson to determine if orthotics might help you. A printed report of your results is yours to keep. There is no charge involved in having this foot scan. After, you can decide whether you'd like to move forward with ordering orthotics.
A Range of Styles and Features
Foot Levelers offer a fantastic range of styles and features for their orthotics. Sensitive feet, specific conditions like plantar fasciitis and more can have orthotics made that are particular to that concern. Even orthotic flip-flops are available!
Insurance Information for Orthotics
Many insurances have coverage for orthotics. If yours does not, we'll work with you on other payment options. Contact us now to book your consultation for orthotics Redmond!
CONTACT US »
---
Orthotics Redmond, Sammamish, Kirkland WA | (425) 867-1119