About Us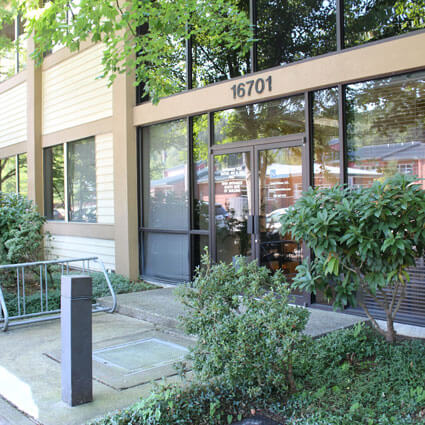 Dr. Curtis Nelson gained his Doctor of Chiropractic qualification at Palmer College of Chiropractic in 1983. When it was time to decide where to practice, he knew that Redmond was the perfect location. In this beautiful setting with our climate that's not too cold and not too hot, plus our great school systems, it was an ideal place to raise a family. He and his wife, Ardis (who you'll see at our office – she's in charge of all things billing-related!), along with their friendly team, are proud to serve the people of our community with natural care.
Our Philosophy and Values
We know that vigorous health comes from the inside, not from interventions such as drugs and surgery. With chiropractic, we seek to promote your longevity, vitality and optimum function. The way we'll do so is with state-of-the-art care and leadership on health-related issues. Our precise, gentle approach will erase any less-than-optimum experience you may have had in the past with chiropractic. Many of our patients have been pleasantly surprised that this technique can work so well when they thought there was no hope for them!
Our core values include consistency, long-term relationships and promises delivered. They guide us in all we do so that you can feel confident in the care we provide and the results you'll get.
We Believe
We believe in smiles, hellos, and see-you-soons.
We believe in consistency of quality.
We believe in long term relationships.
We believe in promises delivered.
We believe in free parking.
We believe your time is valuable.
We believe pain isn't "normal."
We believe you deserve our best effort every day.
We believe you should choose your level of care.
We believe in family and invite you to join ours.
You Choose How Your Care Proceeds
We don't believe in requiring you to stick to a long care plan if that's not in your goals. Instead, when you become our patient, we'll talk about different levels of care. You can choose what's most appropriate for you depending on what you'd like to achieve with chiropractic. You can decide from brief, short-term care or more of a corrective or maintenance-based approach. There won't be any pressure from us – the choice is yours!
What Can We Help With?
One of our patients was a man who'd had two rods placed in his spine. Fifteen years later, he was no better, with his headaches and neck pain leaving him sensitive to touch. Dr. Nelson and the Activator® helped him in a way that was beyond the man's expectations. He had a 90-100% reduction in his pain and could be touched again. It wasn't just about his discomfort, however. Many of the other complaints the man didn't think were related to chiropractic improved, too. You might be surprised at the results you can get from our care!
MEET DR. NELSON »
We're Here for You
Our team loves seeing families, children, seniors and athletes alike who benefit from our care. With flexible hours, we make it convenient to get the care and attention you need. Contact our chiropractic care center today to book an appointment!
---
About Nelson Chiropractic | (425) 867-1119